Design Inspiration
1、Performance vs Price: High performance/price commuting vehicle
2、Stylish Design: Express casual and entertainment fashion style by differentiation design
3、Focus on detail: Focus on comfortable driving experience and apply ergonomic driving posture design
4、Dynamic Performance:with 200cc engine, great instant horse power, excellent maneuverability, present outstanding driving experience
5、Decal pattern: Decal pattern integrates with the culture of wolf, named SENKE WOLF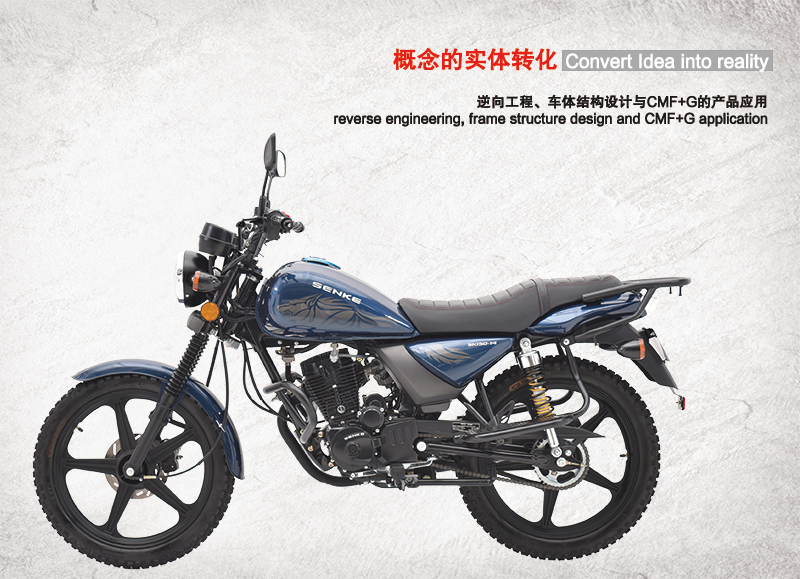 Apply reverse engineering process to enhance product development; integrating elements from color, material, texture to decal pattern into motorcycle design to present a complete design theme.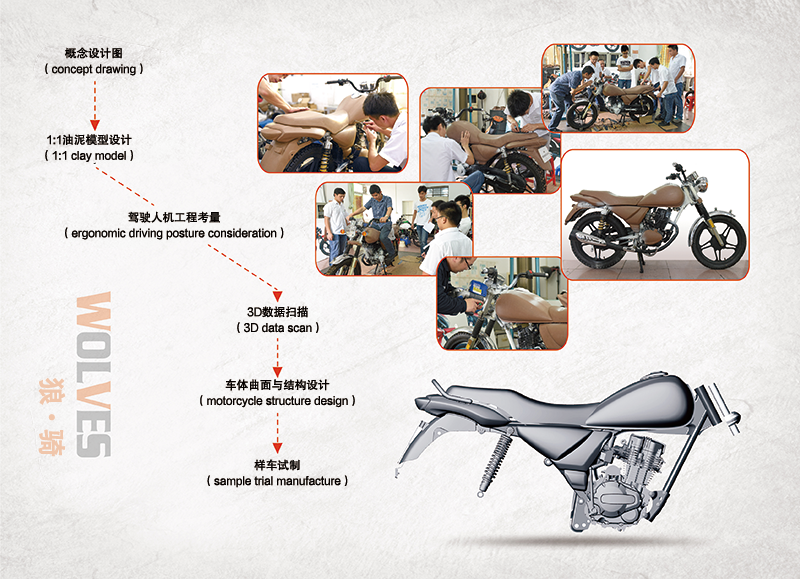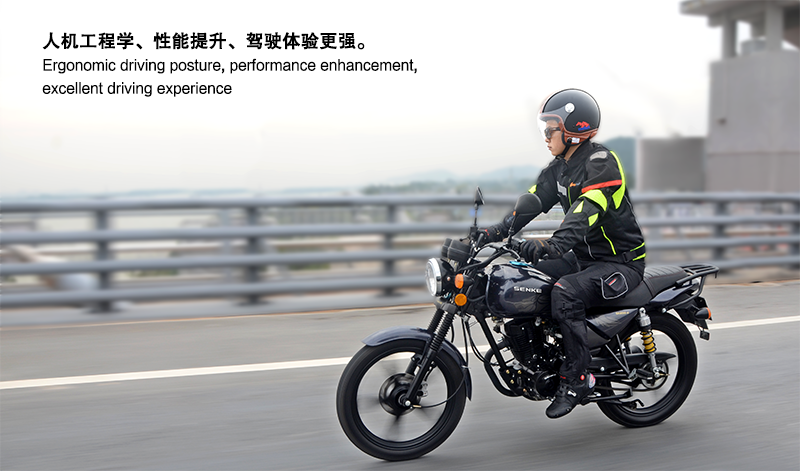 Focus on component quality detail, reach a higher standard comparing with other same level motorcycle, improve driving experience.

LED light source flash from up to down, and then reflected out by reflector. Avoid the LED light source flash human eye directly and present a beautiful outlook.

Handrail + Rear carrier
The Handrail and rear carrier design balances the requirement of lightweight and practicability.

classical vintage seat design
Texture of the seat comes from the idea of wave, can provide more comfortable seating feeling and present personality.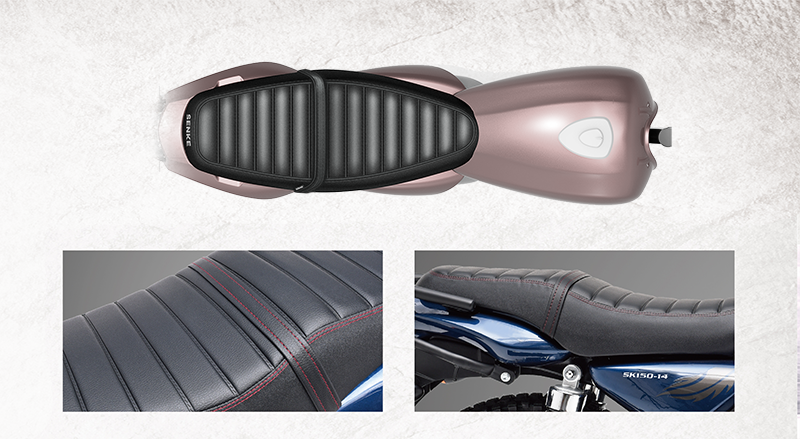 enhancement frame design
Frame design is enhanced to bear more weight and become more safe and reliable. It is also designed to reduce the vibration and enhance the comfort.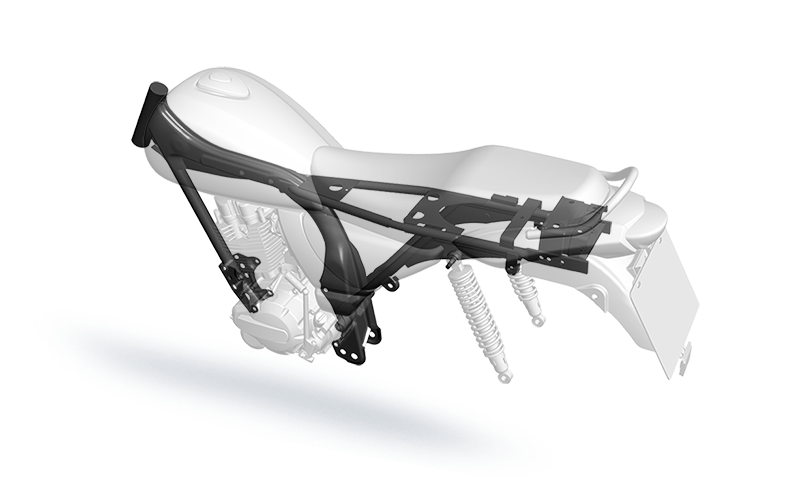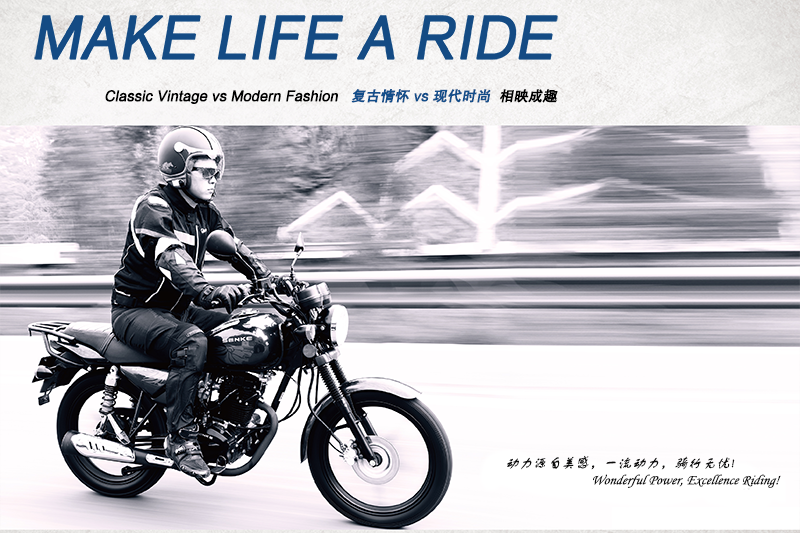 [!--xingneng--]