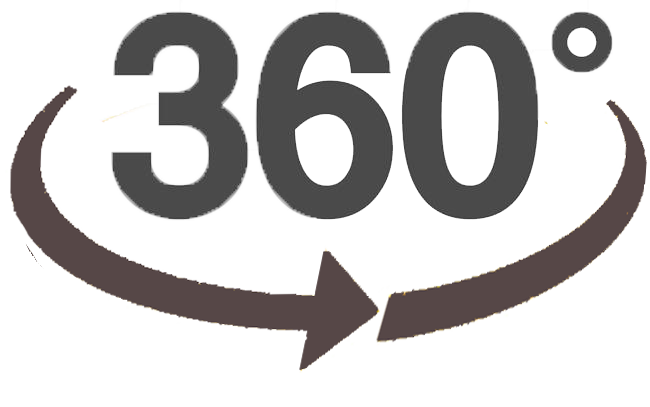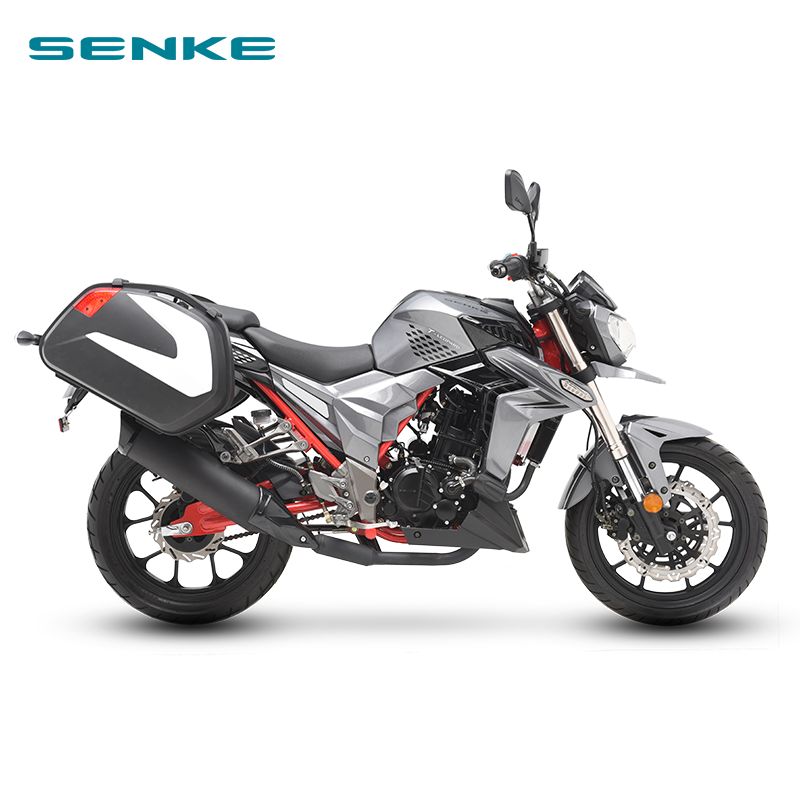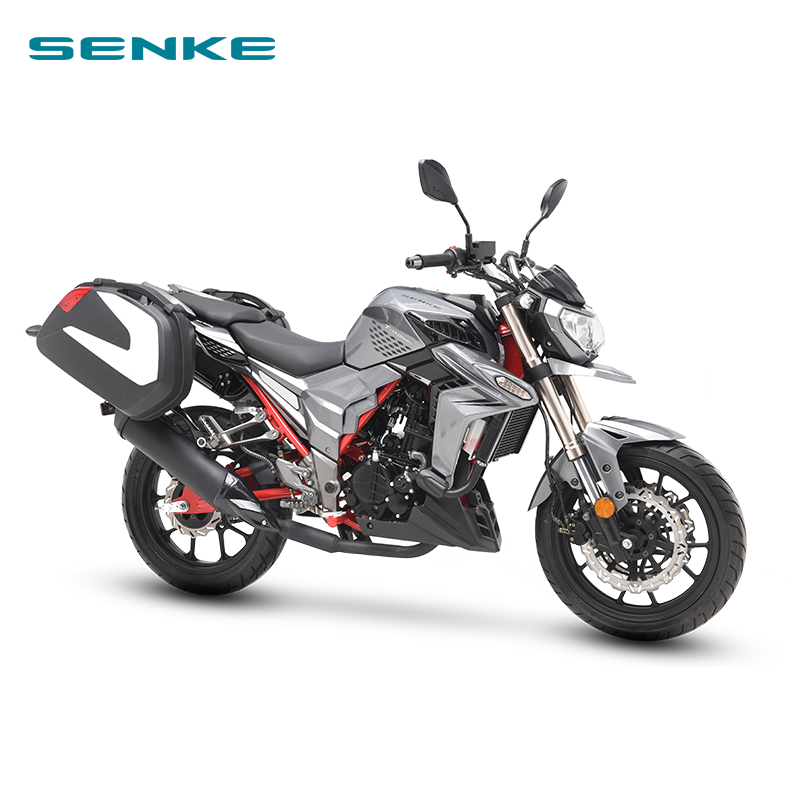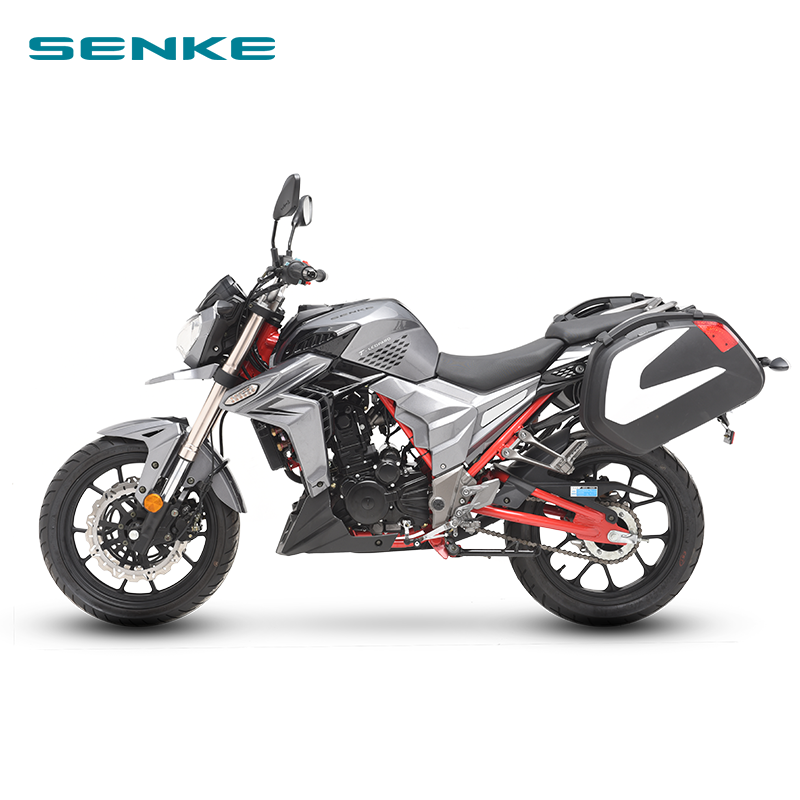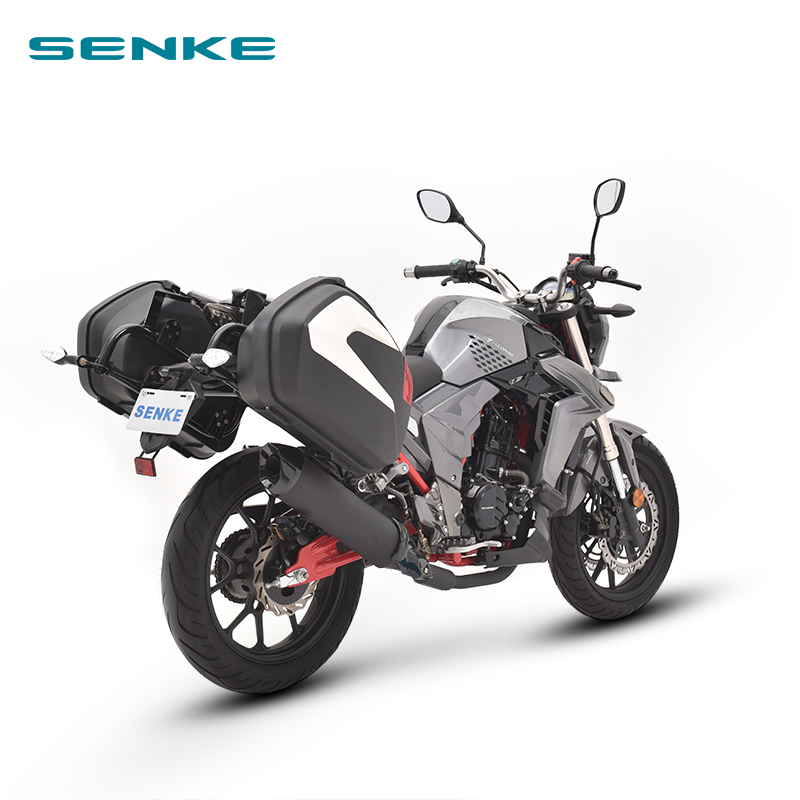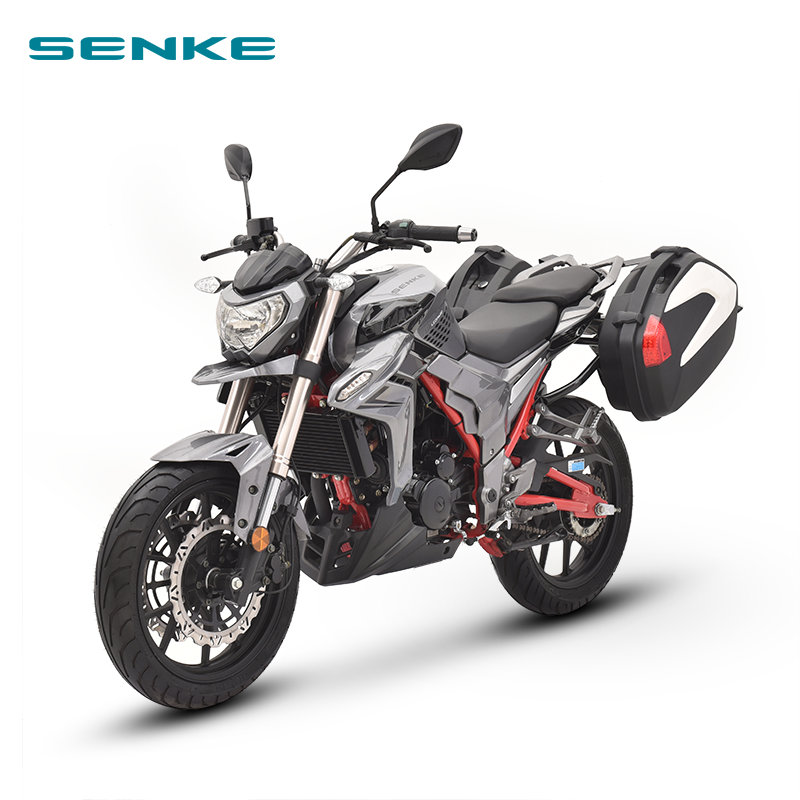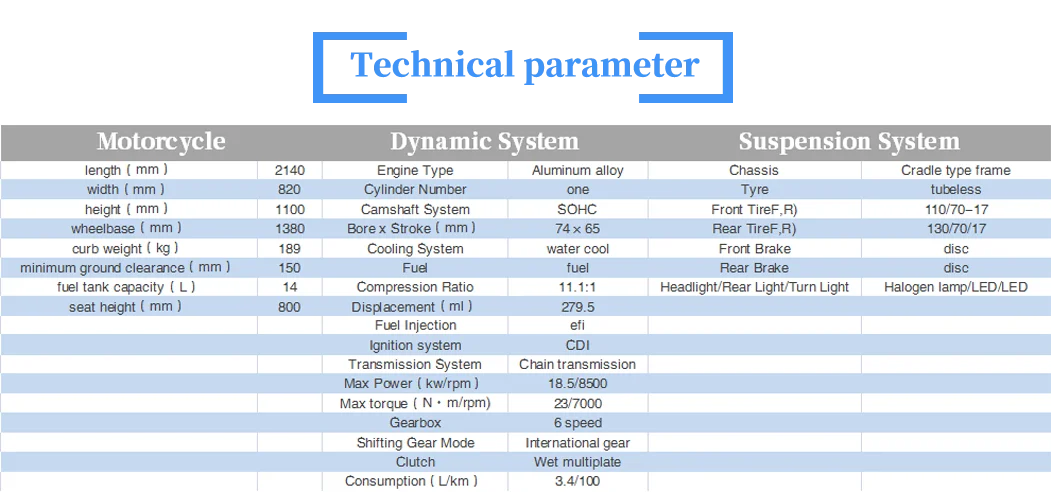 Transformer-leopard's appearance embodies heavy metal appearance design and leopard's shape, making the leopard-shaped body parts more mechanized. Its design idea is from the newly-born street cruiser; it absorbs leopard's fast speed and agility, so the T-leopard can travel between city and country on different roads. It's innovative and possesses cruiser's function, street bike's power!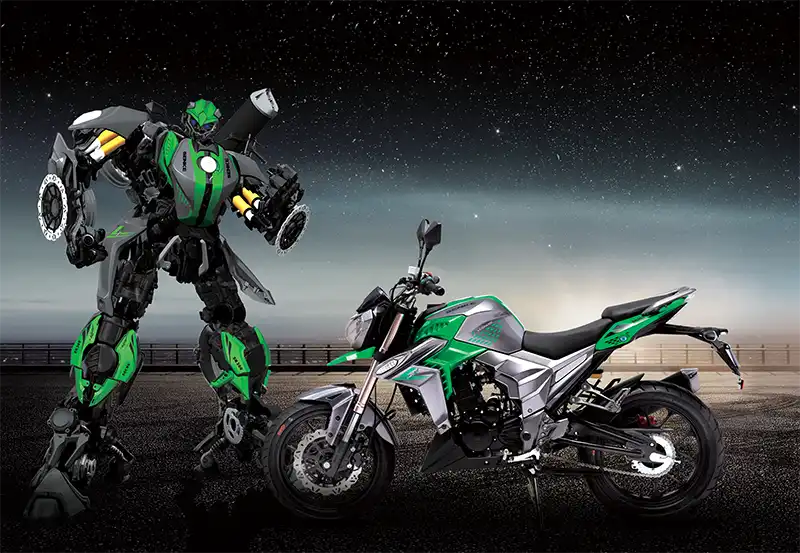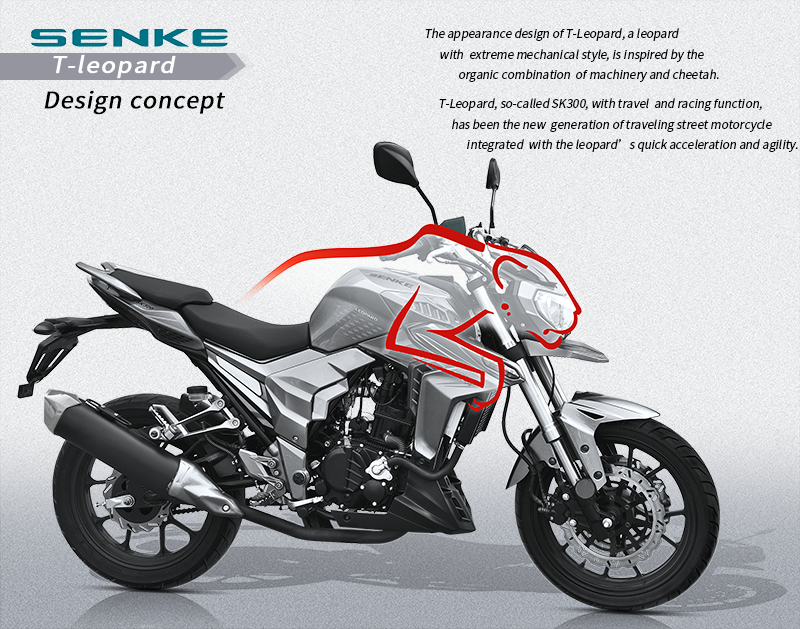 TOP SPEED POWER
The top level engine uses OHC tech , and it not only improves the performances of air inflow and exhaust outflow, but also enhances instant horse power output. The balancer and light weight piston in the engine mute the vibration, and ensure a comfortable driving; the water cooling system guarantees the engine's benign running and its reliability. All these make your dream to travel by motorbike and enjoy the fun of high speed come true.300CC, Single cylinder, 4-valves, water cooling engine possesses excellent acceleration. The engine can output high torque, no matter in low speed, medium or high speed.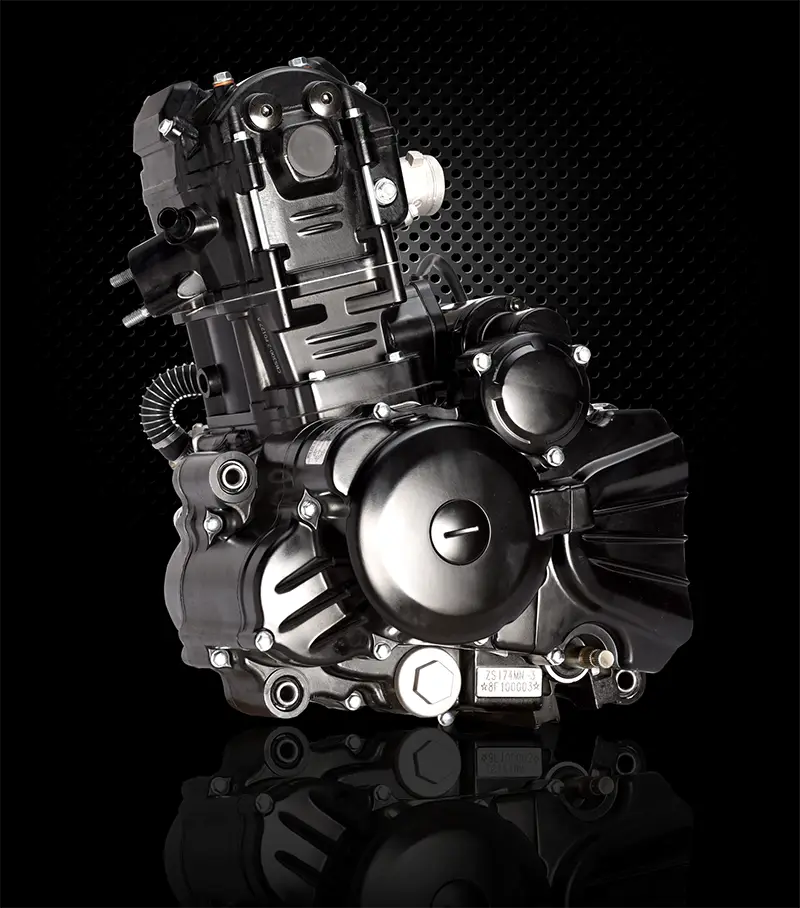 The strong cradle shape frames make your motor-travel to anywhere come true. When driving in mountainous woods paths, country roads, alley, street or big road, the hydraulic damper brings you a perfect journey.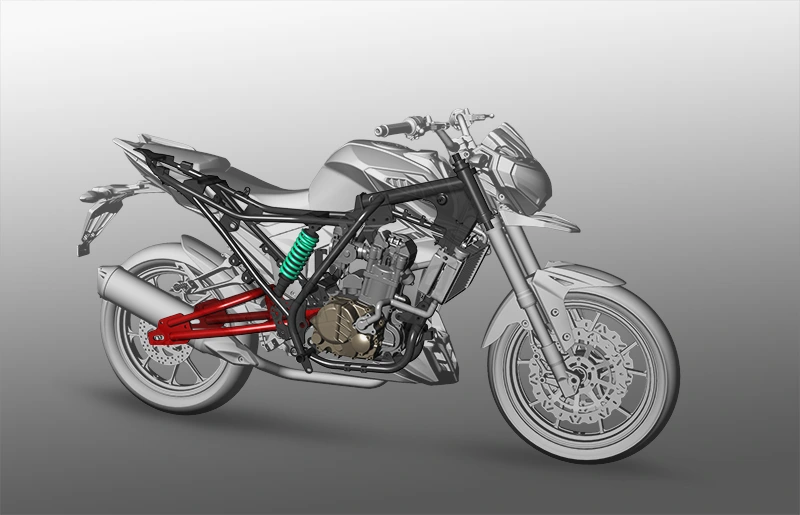 Leopard's advanced configurations, like inverted front dampers, water cooling engine and front dual disc brake, make it reach racing level performance.

Smart LCD meter
♦The meter clearly displays function divisions, and motorcycle running parameters can be seen even at a glance,a humanization design;the meter also has a long-distance driving alert to enhance driving safety.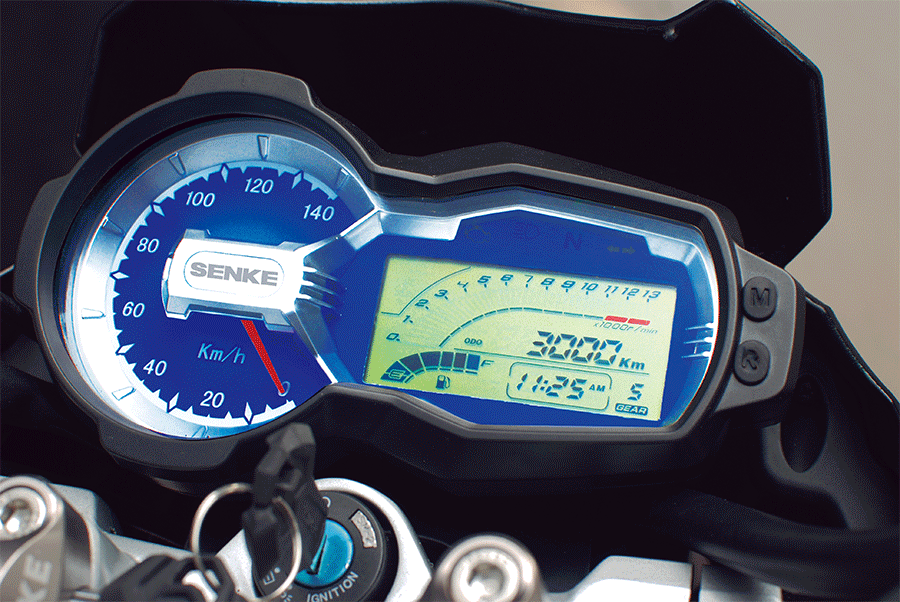 ◆Display oil mass, total kilometers, single distance, gears, time, maintenance, dynamic rotating speed, and fatigue reminder, etc.
35W highlight halogen headlight
♦ Make night as bright as day in one's sight area.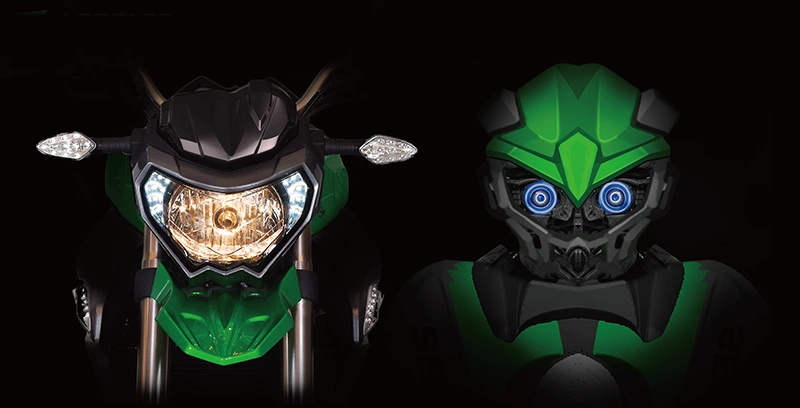 Car standard LED taillight
◆Car standard LED taillight design is shining enough to reflect its technology.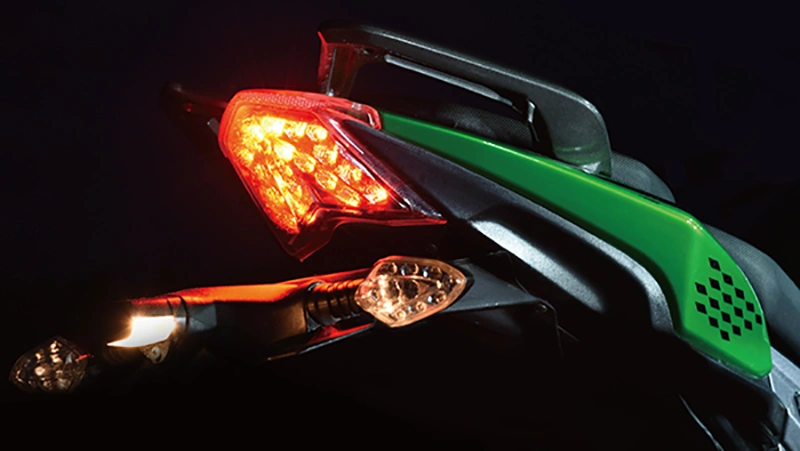 LED width lamp
◆Honey comb style , and refection cup design, more environment-friendly.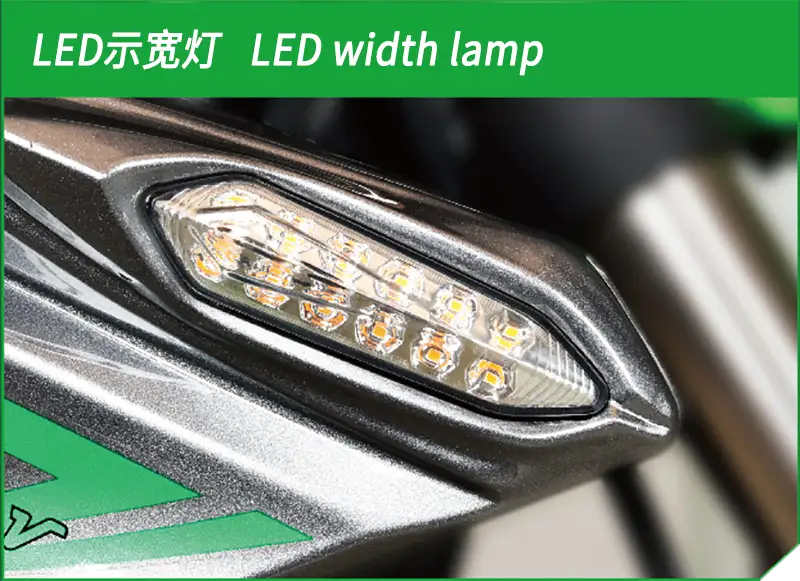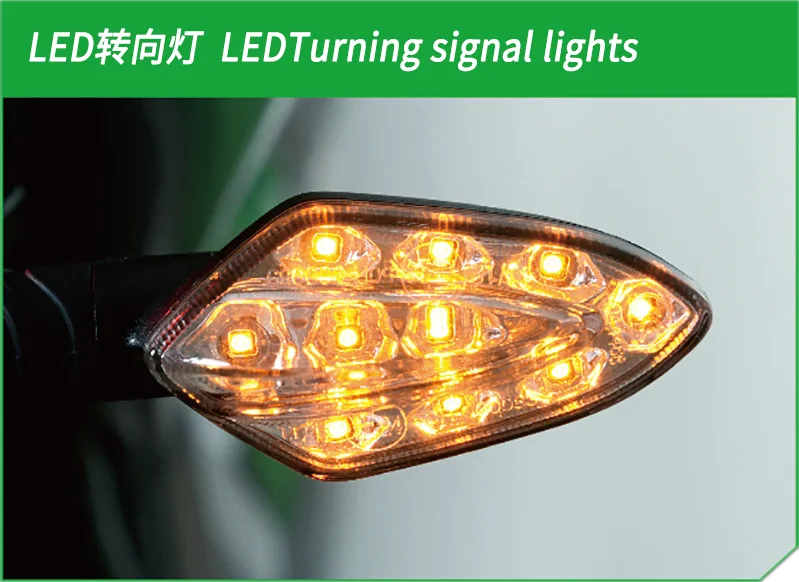 ◆Clearly indicate turning signals.
Music and cell phone charge system
◆Leopard's music and cell phone charge systems demonstrate itself keeps pace with the time and technology. Its build-in MP3 makes the enjoyment of sweet music possible at any time in the journey; The control panel has cell phone charge function, and meets people's desire to charge power anytime, making a more relaxed, and comfortable travel。

Detachable rear carrier(optional equipment)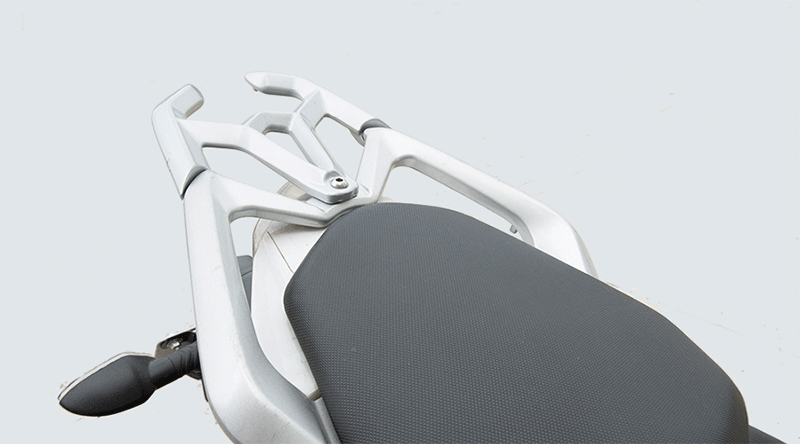 Can be equipped with large-capacity travel box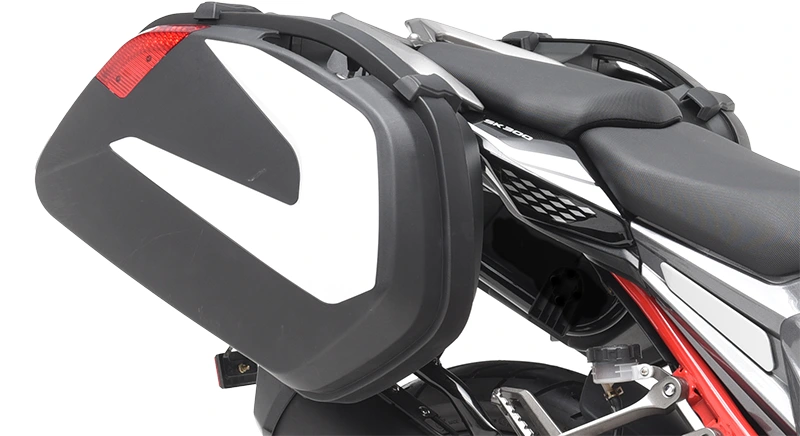 [!--xingneng--]